In order to help you more quickly, please CLICK HERE TO EMAIL US or call 704.372.8322. A representative of the firm will call you ASAP.
Attorney Bio
Paul L. Whitfield
Lawyer in Charlotte, North Carolina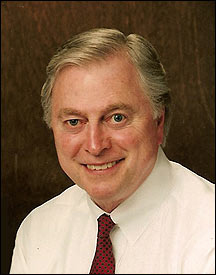 Law Offices of Paul Whitfield, P.A.
5960 Fairview Rd., Ste. 400
Charlotte, North Carolina 28210
Phone: 704-372-8322
Fax: 704-372-1954
Email: pwhitfield@whitfieldattorney.com
About Paul L. Whitfield
Broad Experience
For the past two decades, Paul Whitfield has concentrated his practice primarily on personal injury and wrongful death. He is a former municipal attorney trying cases for the City of Charlotte, namely personal injury, contracts and condemnation cases.
Mr. Whitfield served on the North Carolina Property Tax Commission and also held the position of General Counsel to the Independent Garage Owners of North Carolina for 25 years. In addition, he has provided legal representation for numerous automobile dealerships in the Charlotte, NC, area.
Mr. Whitfield has appeared on Charlotte, NC, area television news programs as a legal commentator. (See our Appearances section for more detailed information.) For several years, he represented the Charlotte, NC, Society of Professional Journalists, bringing the city council, county commission and school board into compliance with the state's Open Meetings law.
Special Prosecutor Background
As a special prosecutor, Mr. Whitfield has represented the State of North Carolina, the local district attorney, and various local and state law enforcement agencies over a period of more than twenty-five years in what are called "public nuisance cases": narcotics, prostitution, gambling, alcohol and pornography. Over that period of time, Mr. Whitfield has prosecuted approximately 125 cases to successful completion.
Current Focus
Currently offering legal services in private practice, Mr. Whitfield focuses his litigation skills on the areas of personal injury, wrongful death, workers' compensation, nursing home abuse, medical malpractice, other malpractice, eminent domain, criminal law, DUI/DWI and traffic cases.
Paul Whitfield practices in the following areas of law: Personal Injury; Automobile Accidents; Spinal Injuries; Trucking Accidents; Medical Malpractice; Wrongful Death; Nursing Home Abuse; Slip and Fall; Motorcycle Accidents; Workers' Compensation Law; Eminent Domain.
Admitted: North Carolina
Law School: University of North Carolina, Juris Doctor
College: University of North Carolina, Bachelor of Arts
Member: North Carolina Bar Association; North Carolina State Bar; North Carolina Academy of Trial Lawyers; Mecklenburg Trial Lawyers Association, charter member.
Biography: Delta Theta Phi, president. Chairman: Mayor's Committee on Urban Redevelopment. Assistant City Attorney, City of Charlotte. Assistant City Solicitor, Charlotte. State Property Tax Commission (handling real estate taxation cases).
Born: Durham, North Carolina.
Community Involvement: Local Jaycees president. Officer and Paul Harris Fellow, Rotary. Officer and life member, Sertoma Club. Past Master, Masonic Lodge. Past Potentate, Shrine. 33° Mason, Scottish Rite Bodies. Class Instructor, Scottish Rite Bodies. Civil Service Civilian Review Board. Director of Lay Renewal, Presbyterian Church USA. Commissioned lay preacher and pulpit supply, Charlotte Presbytery. Sunday school teacher. Awarded Order of Long Leaf Pine by NC Gov. Mike Easley.