In order to help you more quickly, please CLICK HERE TO EMAIL US or call 704.372.8322. A representative of the firm will call you ASAP.
Personal Injury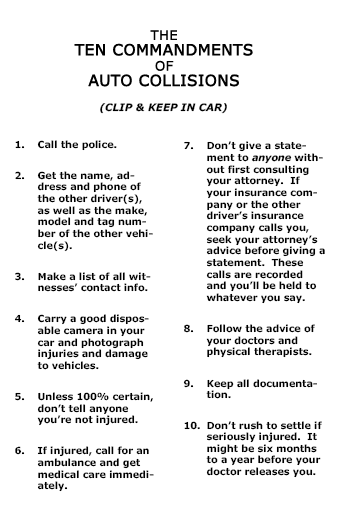 Charlotte, NC - Personal Injury Attorney
Personal injury is a broad category that describes injury or damages caused by another's wrongful or negligent act, or failure to act when required to do so. Personal injury claims are filed in civil court with the purpose of obtaining compensation to cover medical costs, lost wages, damages for pain and suffering and other expenses related to a serious injury.
Personal injury is classified by the type of accident, nature of the injury or other circumstance under which the harm occurred. Examples of personal injuries include, but are not limited to the following:
Auto Accident
Catastrophic Injury
Head Injury
Brain Injury
Spinal Cord Injury
Wrongful Death
Workers' Compensation
Construction Accidents
Dog Bite
Amputation

Medical Malpractice
Professional Malpractice
Nursing Home Abuse or Neglect
Motor Vehicle Accident
Birth Injury
Cerebral Palsy
Burns
Paralysis
Product Liability
Slip & Fall
In order to prove liability in a personal injury claim, the attorney must show intentional conduct or negligence on the part of the party responsible for the injury. In many instances, experts such as physicians, accident reconstructionists, technical specialists and other professionals are required for analysis and evaluation as well as to testify in a claim. Reasonable precaution must be lacking in order to prove negligence. Examples of negligence could include unsafe driving that causes an auto accident or failure to diagnose a medical condition that results in wrongful death.
If you or someone you care about has suffered a personal injury, call or email the Law Offices of Paul Whitfield, P.A., to arrange a free consultation. The sooner you contact a personal injury attorney, the better your chances of receiving the compensation you deserve.